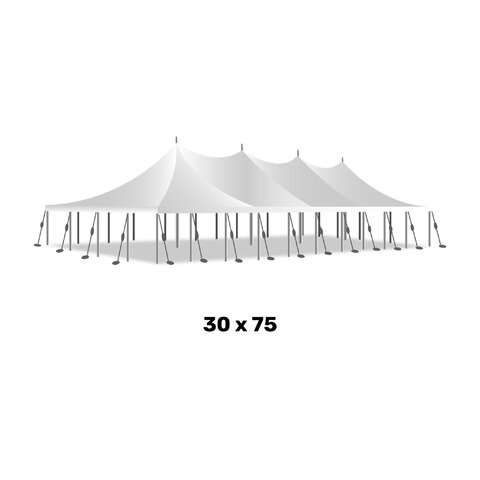 30x75 Pole Tent
30x75 Pole Tent
(Seats 168-210 maximum)
*ALL TENTS REQUIRE AN ADDITIONAL 5 FEET FOR ROPES AND ANCHORS
When renting a 30x75 tent, you will need a grass area of 40Lx85W of space
This tent is not able to be set up on any surface other than grass.
Tent set up and tear down included in price.
* Layout posted shows possible seating arragment.*
*Price does not include tables and chairs. Tables and chairs are available upon checkout.*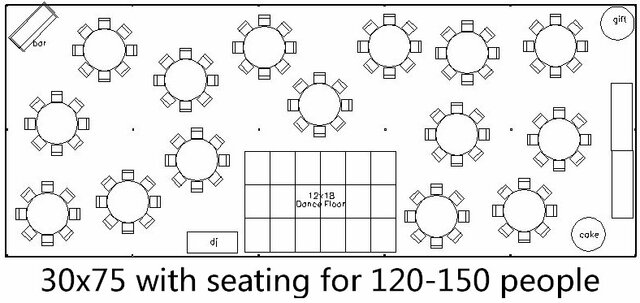 Make your party the best it can be with one of our bouncy house rentals, or water slide rentals in ri. We provide the best party rental ri products in the whole state of Rhode Island. With unbeatable prices on our wide selection of inflatable rentals and bounce house rentals, we have something for everyone.